VILLAGE EVENTS
Mayday 'Picnic on the Green'
Held on the Village Green each year on the May Bank Holiday Monday from 12-2pm (7th May 2018). Fun for all, including music by the Blendworth Brass Band and childrens' activities. BBQ at the Fountain. Collection in aid of the Rowan's Hospice. This is run by the RCA; contact secretary@rowlandscastle.com.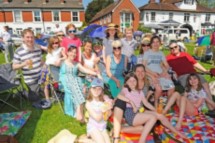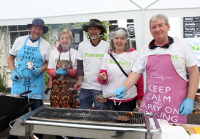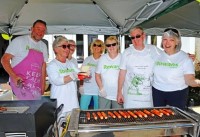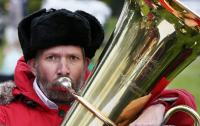 Village Fair
The biggest event in the village calendar, the annual Summer Fair held on the Green on the first Saturday in July. For further information, see:
Rowlands Castle Association Fireworks Display
Saturday 3rd November 2018 on the Recreation Ground in Links Lane.
Fireworks 7pm. Gates open at 5.30pm.
We are limiting numbers to 2000 to ensure that this is a safe event.
Entry by ticket only which must be purchased in advance.
Tickets will be available from the beginning of October, details to be advised shortly.
Adults £5. Children under 16 £2. Infants under 5 are free. All children of 13 years and under must be accompanied by an adult.
Sparklers and alcohol are not allowed. Discarded spent sparklers are a danger to walkes, children and people playing football on the Recreation Ground so we kindly ask that you do not bring them.
This is a local community event and there is no provision for parking. Please arrive by foot or by local transport i.e. train.
If weather prevents the fireworks from being let off on 3rd, then the event will be postponed until 10th November 2018, and if this is also cancelled due to bad weather, ticket money will be refunded.
Children's Christmas Party
The children of Rowlands Castle are invited to an annual RCA Children's Christmas Party
on Sunday December 16th 2018, 11-1pm, Rowlands Castle Parish Hall. For children 0-6 yrs (with an adult). Magic Mikey entertainment, lots to eat and Father Christmas. £1 per child and a wrapped and labelled present for Father Christmas to give.
Contact Anita King on 07952 882201 email: anita.king43@googlemail.com for more information and tickets.